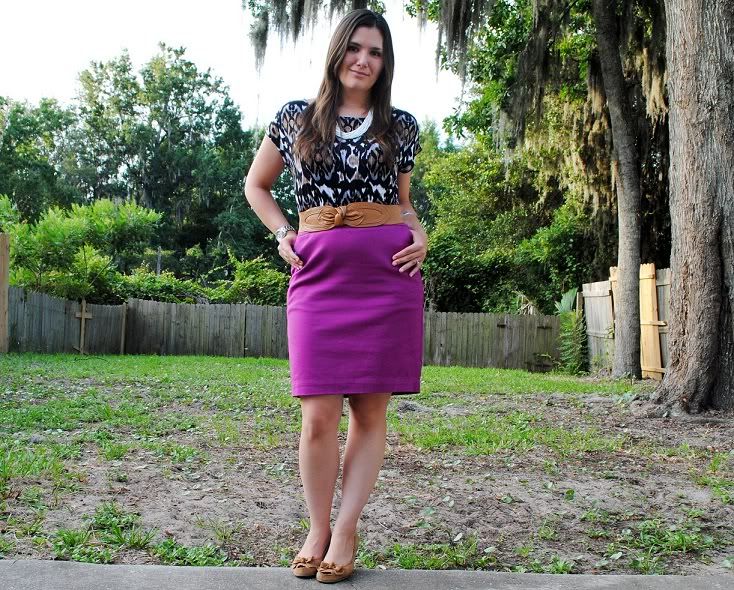 necklace - Kellie Creates (buy)
tunic - rescued from a roommate (buy similar)
Merona skirt - Target (buy)
Aerosoles wedges - TJ Maxx (buy)
I'm not sure why it didn't occur to me with my
last
outfit photos to aim my camera at our nice backyard rather than the ugly siding on the side of our house. Bear with me as I adjust to this newfangled taking-pictures-outdoors thing.
I decided to allow myself two new pieces of clothing for my remix, and a purple skirt has been on my wishlist ever since
I saw one
on Sydney, so I am quite happy with this purchase.
One outfit down, twenty-nine to go!
xo, Kellie
*note: If you're interested in the Merona skirt, it is truer to color in my photo than in the photo on their site.