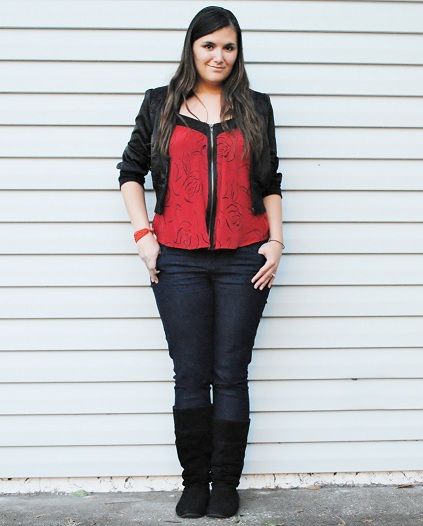 Sam & Libby Priscilla boots - DSW (buy)
I am a huge fan of Hart of Dixie, and if I had the budget, I would probably buy most of the clothes featured on the show. In the most recent episode Zoe wore an outfit with pieces similar to ones that I already had in my closet. I wasn't able to find

the

image, but she also wears a jacket over her outfit in the episode. I was quite happy with the overall look, this one might be good for my biker wardrobe!