Franco Sarto wedges - Marshalls (buy similar)
belt - came with Forever 21 shorts
Daylight Savings is going to make getting my outfit photos in after work a bit of a challenge! I made it home tonight with just enough daylight left to snap a few pictures, and I still had to brighten the photos up quite a bit while editing them.
Elwood has been feeling a bit under the weather the past few days, do you think he's feeling better?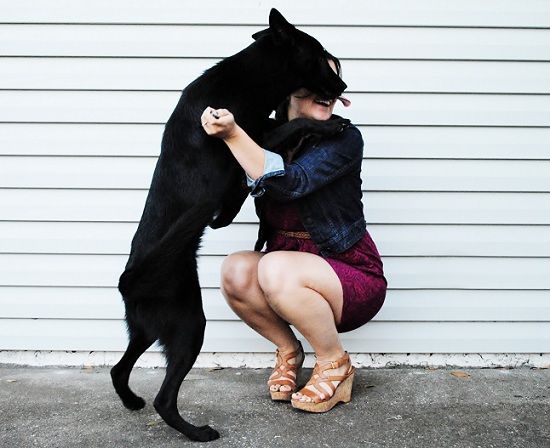 That right there is adoration from my number one fan!