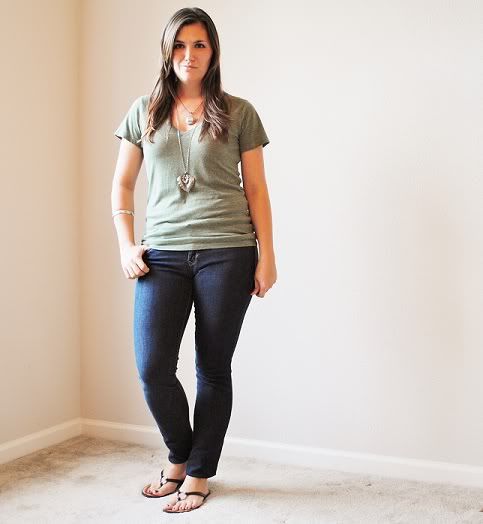 necklaces - It's Eclectic, Etsy
Pink Essential v-neck - Victoria's Secret (buy)
Always Skinny jeans - Gap (buy)
Mossimo sandals - Target (buy)
Good morning, boys and girls! Just a quick post to let you know I'm still alive and that I still wear clothes.
My weekend was consumed by house hunting, working, and creating
this
monstrosity, but last night I took a couple of hours to relax and go out and celebrate a birthday over Mexican food and margaritas -- two of my favorite things!
We're already halfway through, let's do this!