Today's pinspiration is brought to you by the word "DUH!" I'm not sure why I didn't think to put these pieces together sooner. Say, during one of my "ugh! I have nothing to wear!" funks. But better late than never, here it is: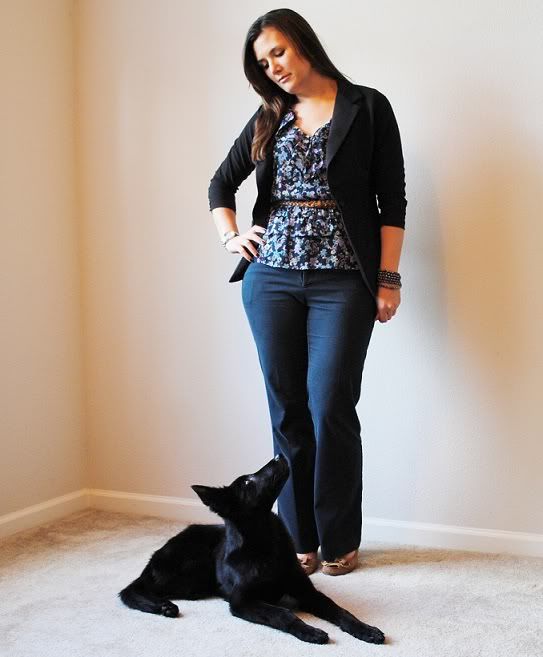 freshwater pearl necklace (worn as a bracelet) - gift from the Philippines
Xhilaration tank (formerly a dress) - Target
Aerosoles wedges - TJ Maxx
I usually keep Elwood in his crate while I'm getting ready for work because he likes to get in to things, but he wasn't feeling well this morning so I let him hang out. Remember the
last time
he was in an outfit post? My little man is growing up!