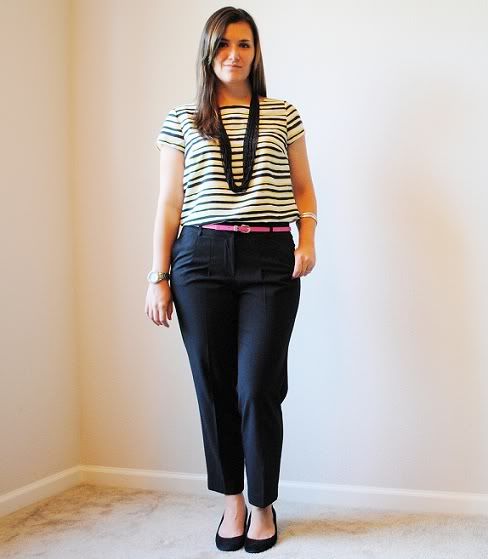 necklace - Target / bracelets - Target / watch - Fossil / belt - Delia's / top - Loft / pants - TJ Maxx
This morning I fumbled my hair straightener and caught it. By one of the 400-degree plates. With my thumb. This makes three times in the past few weeks that I've managed to suffer second-degree burns, and I had to take outfit photos this morning while clutching a couple of ice cubes wrapped in paper towels.
Oh, the things I'll do to get an outfit post done ...
xo, Kellie