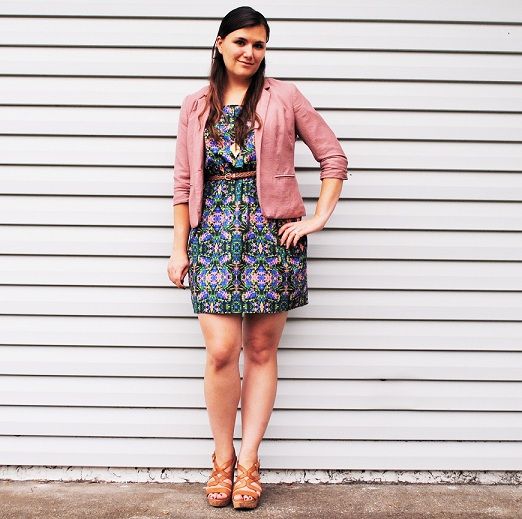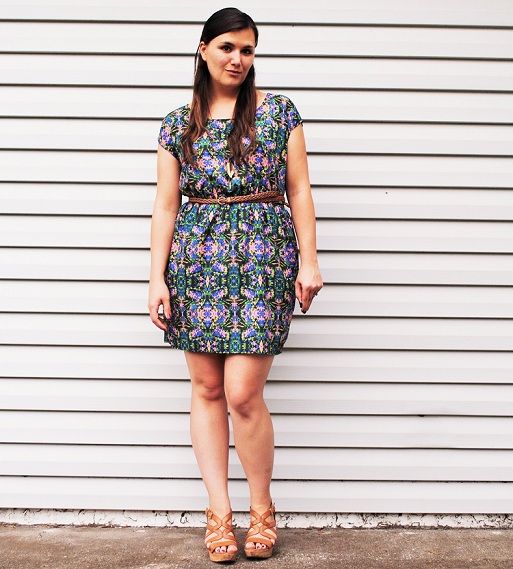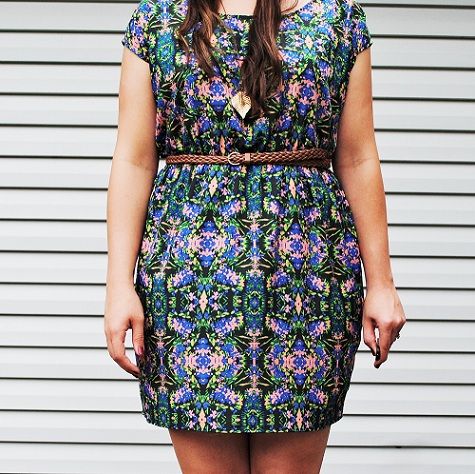 necklace - Forever 21, but stolen from a friend
Soprano dress - Marshalls
LC by Lauren Conrad blazer - Kohl's (buy similar)
belt - came with Forever 21 shorts
Franco Sarto wedges - Marshalls (buy similar)
I've got good news and bad news.
The bad news is, I almost killed myself walking down the stairs at work today. Fortunately the man behind me on the stairs caught me ... After I caught my balance. I should probably stick to the elevator when I wear these babies.
The good news is, as I was walking into Walmart after work (sans blazer) a woman coming out said to me "love the look!"