It's been a bit quiet around here, I know. I'm hoping to knock out a BUNCH of outfit photos on Sunday so that I'm well-stocked for the coming weeks. Most of my life outside of the workplace is consumed by beading lately, but I figure that if I'm enjoying it and don't feel like stopping long enough to do some blog-related work, why force myself?
With that now said, here are my favorite things from the past week:
Some rocker mamma action from Kelsey:
Awesome purple pants that I would love to have in my closet:
A comfy and classy outfit: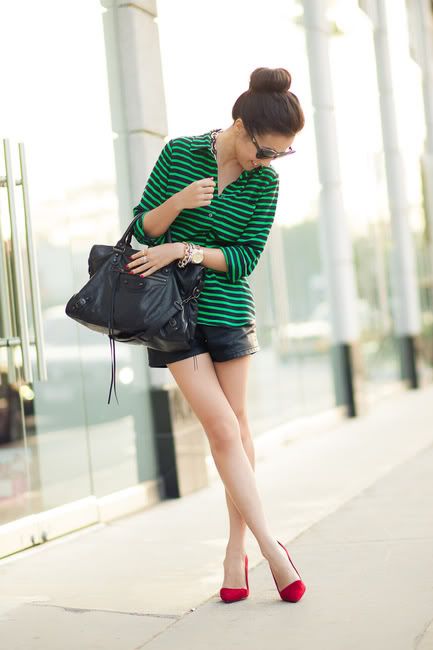 Incredibly rad patriotic shorts:
A purse that I hope a certain sailor will get me for my birthday:
My favorite pin of the week:
(original post here - I think I'm going to start following this blog!)
Happy almost weekend!